Update re Covid-19
During the Covid-19 lockdowns I transferred to working online with clients.  As I am currently working online with as many clients as I can manage, I will stay working online for the time being and I am not sure when I will return to face to face sessions. If you would like to book an online session with me (usually on Zoom) then do read on. The following testimonial suggests that this has been just as effective as face to face.  I am offering Zoom/online or WhatsApp sessions between the hours of 10am – 8pm from Wednesday to Friday.  Contact me via the contact form on this website if you would like to book a session with me.
– Daren De Witt, Anger Management London
"Sessions with Daren began just before the Covid-19 lockdown in the UK and thankfully the online sessions were just as effective, if not better.  In just 8 weekly sessions, I have learnt and put into practice new strategies to help me manage my anger and improve my empathy muscles.  It has led to some great insights and a stronger connection with my partner in a short space of time.  The exercises and introduction to Nonviolent Communication for me, has been fascinating and invaluable.  Tools that will enable me to communicate so much more effectively now and in the future in all my relationships.  Thanks Daren for your wise counsel.  I feel extremely lucky to have found you."
– Mona, May 2020
Anger Management London
Are you having difficulty managing your anger?  Are you prone to outbursts of shouting or aggressive behaviour?  Is this impacting on your loved ones at home or your work colleagues, staff or clients at work?  Is your relationship or career at risk?  Anger Management London offers a confidential one to one service to help you manage your anger and get back in control of your life.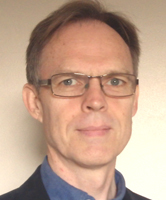 Daren De Witt has more than 15 years experience of working with anger.  He specialises in two areas: marriage/relationship anger and workplace anger, though he can help you whatever your anger management issues are.  Contact Daren to discuss your situation and the support you need.
Click here to contact Anger Management London
Anger Management London – How Long is the Course?
Courses at Anger Management London are one to one and therefore can be tailored to your needs.  On average people attend for between 4 to 10 sessions.  During your first session of anger management you can discuss your situation with Daren and he will give you an estimate of how many sessions you might need.  You are in control of your attendance and can stop at any point, without any financial consequences, as you pay for sessions one at a time.  It is usually best to attend anger management sessions weekly to begin with.  After a few weeks you can reduce the frequency.  Each session lasts for fifty minutes.
Anger Management London – What will We Do During Anger Management Sessions?
To begin with Daren will want you to explain what has happening for you and the typical patterns of your anger, to give him an understanding of your situation.  Daren will share his perspective at Anger Management London with you and give you some initial guidelines to help you manage your anger.  If you feel that the session has been useful for you, then you are welcome to book further sessions.
During your subsequent sessions at Anger Management London you will:
– Discuss anger incidents that have happened since your last session.  With Daren's support you will examine your experience as your anger built and the sensations in your body.  We will look for the points at which you had options to do something different and what the best choices would be in those moments.
– Look at how you were thinking as your anger built, how that influenced the outcome, and how you can change your thinking.
– Be helped to find other ways to express yourself other than through outbursts of anger.
– Investigate the relationship you have with people with whom you most often experience anger.  You will understand what is going on for you in relation to those people and how you might relate to them in a way that reduces your anger.
Anger Management London – What are the Session Lengths and Times?
Daren is seeing clients online between 10am and 8pm from Wednesday to Friday. Each session is 50 minutes in length.
Anger Management London – What are the Session Costs?
We operate a sliding scale of costs based on your gross income (before tax), as follows:
Less than £30,000 per year / £2,500 per month = £60 per session
£30,000 to £50,000 per year / £2,500 to £4,167 per month = £70 per session
More than £50,000 per year / £4,167 per month = £80 per session
NB  You partner is welcome to attend your first session with you, if they want to explain how your anger is impacting on them, and get some reassurance that this will be addressed.  There is no extra cost for this. However, if you want to attend a full course in anger management together as a couple, the cost will be based on the higher income of the two of you.  There will also be an additional cost of £10 added to the prices above, i.e. the cost will be either £70, £80 or £90 per session.
Anger Management London – How do You Pay for Sessions?
Payment is normally by bank transfer.
Anger Management London – What is the basis of Daren's approach?
Daren is a certified trainer in Nonviolent Communication (NVC) and this is the main tool that he will use with you, to help you reframe your anger and find safer ways to express yourself.  Daren is also trained in Voice Dialogue facilitation to help you understand yourself better, Relationship Counselling to support you with relationship anger, TRE (Tension and Trauma Release Exercises) to help you release excess stress that is triggering your anger, and Identity-Oriented Psychotrauma Therapy to help you if there are deep underlying patterns from your early life that you need to explore.  Daren is also trained in Hypnosis, NLP, mediation and stress management.  Daren brings all these different modalities to his sessions of anger management counselling with you. Read more about Daren's training background on the About Anger Management page.
Anger Management London – How Do You Book a First Session with Daren?
If you would like to book a session of anger management counselling you are welcome to phone Daren – 07366444634.  You can also message Daren or fill in the contact form on the contact page.  Let Daren know 2 or 3 dates and times that would suit you to attend, and he will see if he can match one of them.  Daren is usually able to see clients within 7 days of the initial enquiry.